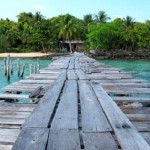 When it comes to Cambodia, we think of the image of Angkor which is one characteristic of this country. However, Cambodia is also a country with a warm sea, clear, white sand and very smooth even more untapped by tourism. Learn and explore by yourself! Indochina holidays Koh Kong Kroah island The largest island in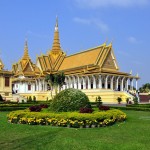 Cambodia locates in the Southeast Asia, surrounding by Vietnam, Laos, Thailand and the Gulf of Thailand neighbors. Mountain ranges cover the northern, western and southern borders of Cambodia whereas the center of the country consists of flat lands surrounding the Tonlé Sap Lake and the Mekong River. The economy develops by exporting cloth, timber, rubber,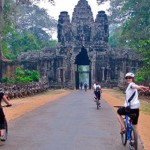 Every traveler knows that Angkor Wat is famous attraction tourism in Siem Reap, Cambodia but just taking few days to discover some other beauties beyond Angkor Wat. It would amaze you. Indochina travel Cambodia Going around After visiting Angkor Wat, you just go to the main road to see some temples, a very informative and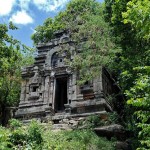 Cambodia, which is one of the most character-filled tourist attractions in the world, is an amazing country yearning to be discovered. Housing the majestic Angkor Wat Complex, Cambodia attracts travelers not only for rarely looking beyond the most spectacular temple in the world, but also several spectacular places of interest such as magnificent Siem Reap.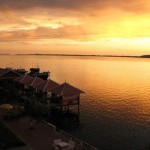 The South Coast of Cambodia provides the treacle to a list full of temple-hopping tick. The beaches draw most folk here, but travel around and you can definitely find this region have more than its white sandy bits. Indochina tours Cambodia Koh Kong Conservation Corridor The emerald-green vistas of the Koh Kong Conservation Corridor provides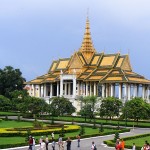 Tours of the palace buildings, felt "material value" emitted from gold pagoda temple silver, visiting temples is absolutely charming bridge … will help you understand more about the country temples. In the journey of discovery tour of Cambodia, the time saved in Phnom Penh almost always accounted for nearly half the time traveling guests. Was